MOFN MAGAZINE COMING SOON!!!
SAMPLE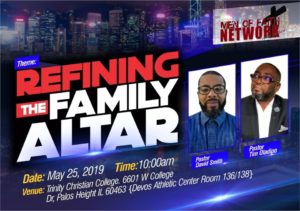 Family is very close to the heart of God our Father! He is concerned about EVERYTHINGthat
concernsus.Psalm 68:5-6a teachesus that God is?A father of the fatherless,a defender of widows.Is
God in Hisholy habitation?God sets the solitary in families;?
If family mattersto God,it should be important to us,Hischildren.Familiesare a blessing from God
and should be caredfor diligently.Life happens for individualsaswell as for families.Assuch,we have
to be intentional about the natural and spiritual care of our families.If the family isindeed a blessing
from the Father,we must be spiritually and naturally disciplined to maintain our families.
SEE FULL MAGAZINE SAMPLE BELOW